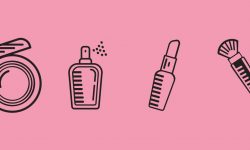 Caring for your skin is not just a question of image, it is the protective barrier that acts as a shield to protect the body from any exterior attack or threat. Our ultimate objective in applying a treatment should therefore be to care for the skin and keep it healthy, not just to make it beautiful. With the right beauty routine, the end result will be nothing less than radiant.
The first step to achieving this is working out what skin type you have, which can be a real minefield. But The Korean Skincare Bible shows us how to identify the various skin types and ultimately, how we should be treating it. 
Skin Types
Skin can be classified into three types: oily, dry and combination. We could add 'normal' skin to this list, but PRACTICALLY NO ONE'S SKIN IS NORMAL. Around 90 per cent of those who believe their skin is normal actually have combination skin. Let's look at each type in turn.
OILY SKIN ARISES FROM THE OVER-PRODUCTION OF SEBUM. Sebum is the oil generated by the sebaceous glands. People with this skin type are usually desperate to eliminate shine from their face, especially in the T-zone (forehead, nose and chin). It's a challenge to ensure that make-up remains in place when you have oily skin, as your face can become as slippery as a ski slope! On the other hand, oily skin has the advantage of ageing less. Shine is easier to deal with than wrinkles!
AT THE OTHER END OF THE SPECTRUM IS DRY SKIN, WHICH SUFFERS FROM LACK OF OIL. Levels of oiliness are regulated by the sebaceous glands and, unfortunately, we have to accept that we can't modify our genetics. C'est la vie! Dry skin is usually tight and dehydrated, which can be quite uncomfortable, especially after washing. It's also worse in winter, when harsh weather and central heating tend to dry it out even further. Looking on the bright side, people with dry skin don't have to worry about shine. Also, their pores are very tight, which is aesthetically pleasing.
FINALLY, COMBINATION SKIN HAS THE CHARACTERISTICS OF BOTH OILY AND DRY SKIN. The T-zone can be oily, while the cheeks tend to be drier. The key is to find the right products (or combination of products) for this skin type, which can be quite a challenge. Don't worry, though – as this is the most common skin type and so there are many solutions available. Hopefully, you will now have a clearer idea of what skin type you're dealing with. But what if you're still a little confused because your skin type isn't described here? The answer is that you probably have a particular issue or skin condition. Let's look at those now.
How To Discover Your Skin Type
We hope that you are beginning to understand the differences between the various skin types, but here is a way of discovering your skin type if you still aren't sure:
1.
Wash your face as you would normally (if you use the double-cleansing technique as described on pages 40 and 44, then that's even better).
2.
Once you've finished, don't apply any product.
3.
Wait approximately one hour, then look at yourself in the mirror.
What do you see? If your complexion is shiny and appears greasy, you probably have oily skin. If it's greasy only in the T-zone, you have combination skin. If the skin feels right and there's no greasiness, you have dry skin. Voilà!
More skincare tips in The Korean Skincare Bible