Phil Dean, The Shoreditch Sketcher, Q&A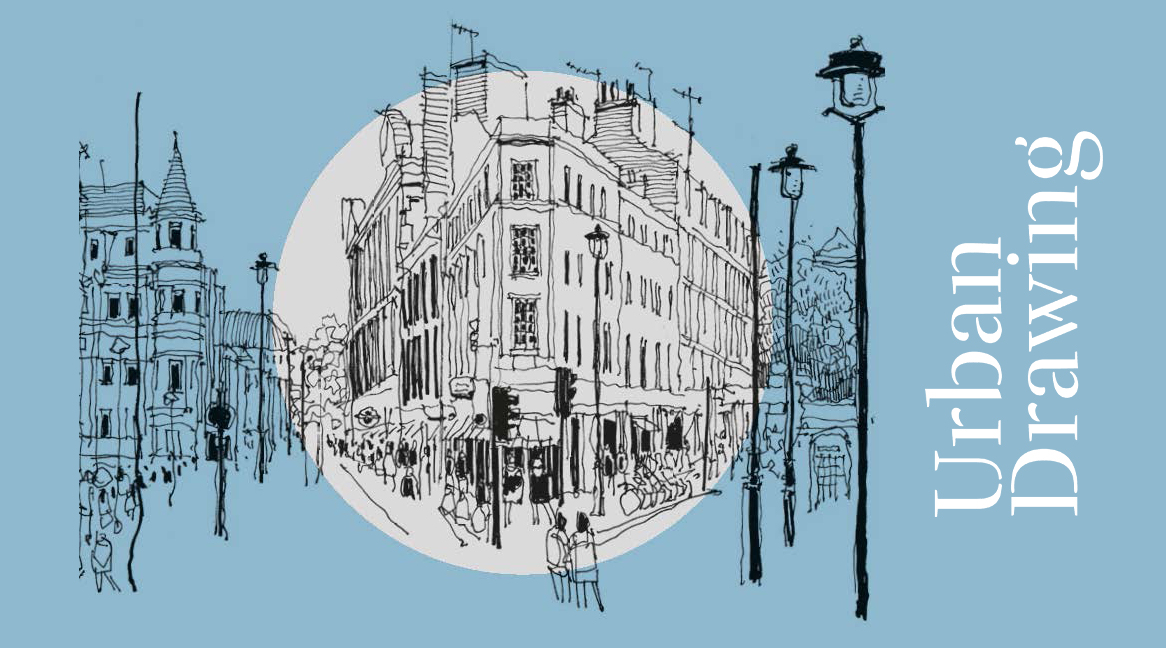 Sketching in a city environment is an exciting experience. The streets throb with energy and pulse with life. From the soaring skyscrapers of New York to Rome's ancient architecture, wherever you turn, the city offers unique sketching opportunities.
Phil Dean is an artist and graphic designer based in London. He graduated from Leeds College of Art with a degree in Graphic Design, before moving down to London, where he now runs his own creative agency. Phil also runs a hugely popular Instagram account, @ShoreditchSketcher, where he posts stunning urban sketches from around the world, and leads urban sketching workshops in London for a variety of experience levels. Here he tells us a bit more about his journey and hopes to inspire budding artists an beginner sketchers alike.
When and how did you first get into drawing?
As long as I can remember I've always been into drawing. When I was very young it was all comic book super heroes but the turning point was attending art college where I learnt to draw properly. Under the unique and outstanding tutelage of fine artist and life drawing tutor Laimonis Mierens, I learnt how to look properly and the correct techniques for drawing, which I still use to this day. Cutting an intimidating figure dressed in black with silver hair, Lem (as he was known) would scare, bully, cajole and coax his students to be brave. If we didn't take drawing seriously, he'd threaten us all with a tommy gun that was left over booty from the Second World War. Yes, he really did. 
What are you hoping people will get out of your book?
I hope it encourages lapsed or new sketchers to pick up a pen and sketchbook and be inspired by their surroundings to start sketching. I'd love to inspire existing sketchers to push themselves further and challenge what they think is the limit of their ability. I also want people of all artistic abilities to enjoy the mindfulness and other wellbeing benefits that urban sketching brings. 
Sketch Club: Urban Drawing is published in partnership with TATE, what's it like to have partnered with such a giant in the art world?
It's amazing to work in partnership with TATE – a name synonymous with the world's leading artists from cutting edge modern art to classics. I have been to every one of the TATE galleries over the years and they have constantly inspired me to create and push my work further. I was an honour to be asked to write this book in association with such a highly regarded brand. 
Do you plan your outings or do your walks turn into impromptu sketch sessions when you spot something you want to draw?
Both. Sometimes I walk freely through the urban landscape looking for chance scenes that will make a great drawing and often this is the best way to truly see a town or city and the people who live in it. Other times I will have a specific location in mind, perhaps it's a view that I have seen on my way to a meeting that is crying out to be captured. As sketchers, it's good to be open minded about both approaches as they can often yield satisfyingly different outcomes. 
You've been and sketched all over the world, any particular places that stood out or favourite buildings/cityscapes to sketch?
I loved the Italian architectural classicism of Florence, its city centre devoid of jarring architecture, creating a rich, holistic sketching experience. On the other hand, it's hard to beat the eclectic urban landscape of London, its wildly different architecture telling the story of the city over hundreds of years. Historic Spanish cities like Cordoba or Malaga are also a personal delight to sketch, with an atmospheric jumble of buildings vying for attention and the vibrancy of the occupants. 
Have you been drawing more or less in lockdown?
Whilst it was impossible to get out to sketch in the streets during lockdown, I was still drawing every day using photographs as reference material. It's not my preferred method, but at least it keeps exercising the 'sketch muscle'. I found that during lockdown there was an appetite for sketch-related content. I ran live online tutorials, Q&As and shared 'how to' tips and tricks sessions. My social media following and engagement levels went through the roof, people love the escapism of sketching. As we all head into the 'new normal' with some degree of trepidation, there is a lot of uncertainty and anxiety about what lies ahead. I think there is a place for using sketching as a tool to take some time out of the daily routine to be in the moment, focusing on nothing else but drawing. 
What would you say to those keen to start but feeling creative pressure?
Start small. Buy a small A6 sketchbook and a cheap pen and sketch everyday, mundane objects. Mugs, bunches of keys, desk objects. Us that Zoom call to quickly sketch the participants. Try to draw something every day and don't put pressure on yourself to make it amazing, just the act of sketching simple things will take the heat off. Treat it like a daily journal. Don't fret if your sketches are a bit rubbish at first, think of it as a journey – we all have to start somewhere.
Do you think art and drawing are beneficial for our wellbeing?
Absolutely. I think that sketching is active mindfulness. It's really about being in the moment, doing one thing consciously and being very much in the present. When you're drawing it's very difficult for the brain to do anything else other than a sketch and focus on the interpretation of what it's seeing and translating it onto paper via pen. I've learnt that this is why art therapy for mental illness is very successful. Sketching also helps me to take more notice of everything around me and be very much in the moment. I take notice of the details of the environment that I'm in and the act of drawing seems to imprint the scene into my memory. Seeing the sketch again unlocks the smells, the sounds, even the way I felt on that particular day. I ran a sketching workshop recently on the roof terrace of a pub in the London, against the stunning backdrop of the City skyline. As the group of mixed ability sketchers got stuck into the challenge, you could have heard a pin drop and after 2 hours solid sketching, the results were truly amazing. One of the most satisfying things one of the attendees said to me was 'I haven't looked at my phone for two hours…and I can't remember the last time that happened'. That's what I love about sketching — it allows you to be in the moment, ignoring the clutter, focusing on one thing. That doesn't happen often enough, but when you draw, it happens every time. 
 TATE: Sketch Club Urban Drawing by Phil Dean was published in collaboration with TATE