Happy Publication Day to Joe Hill's THE FIREMAN!
We'd like to wish a very happy publication day to Joe Hill's stunning new thriller The Fireman. The epic scope of The Passage meets the emotional impact of The Road, as Joe Hill's #1 New York Times bestseller is ready to set the UK alight . . . Nobody knew where the virus came from. […]
Read More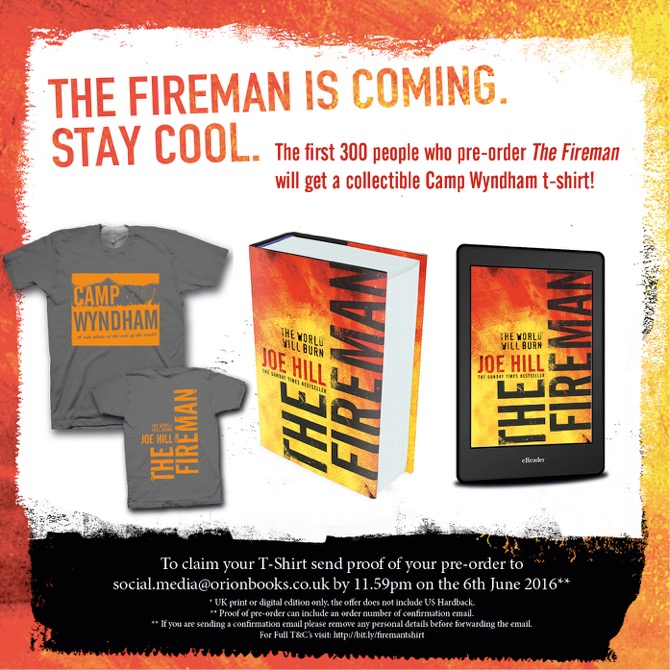 Joe Hill (and The Fireman) are coming to the UK!
We are thrilled to be able to share with you the details of Joe Hill's upcoming UK tour to celebration the hotly anticipated release of The Fireman! Joe Hill will tour the UK from the 6th- 11th June. The Fireman is already one of the most talked about books of the summer and it has […]
Read More