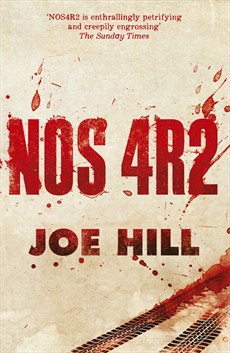 Christmas Reads for Horror Fans
It's Christmas and that means its time for a good ghost story, or zombie story, or scary tale of revenge from beyond the grave. Searching for the perfect read for the horror fans in your life? Look no further, we've got 10 books guaranteed to send shivers up their spines. NOS4R2 by Joe Hill […]
Read More
Have You Heard? I Am Legend . . .
At the end of last month, we were pleased to note that BBC Radio 4 would be airing a new two-part adaptation of Philip K. Dick's seminal Do Androids Dream of Electric Sheep? as part of their Dangerous Visions season. Now, BBC Radio 4 Extra will present a two-part audio reading of Richard Matheson's timeless […]
Read More
Happy 87th Birthday, Richard Matheson!
Richard Burton Matheson – the man behind I Am Legend and The Shrinking Man – was born on this day in 1926. I Am Legend, of course, has been filmed a number of times – as The Last Man on Earth in 1964; as The Omega Man, starring Charlton Heston, in 1971; and under its […]
Read More