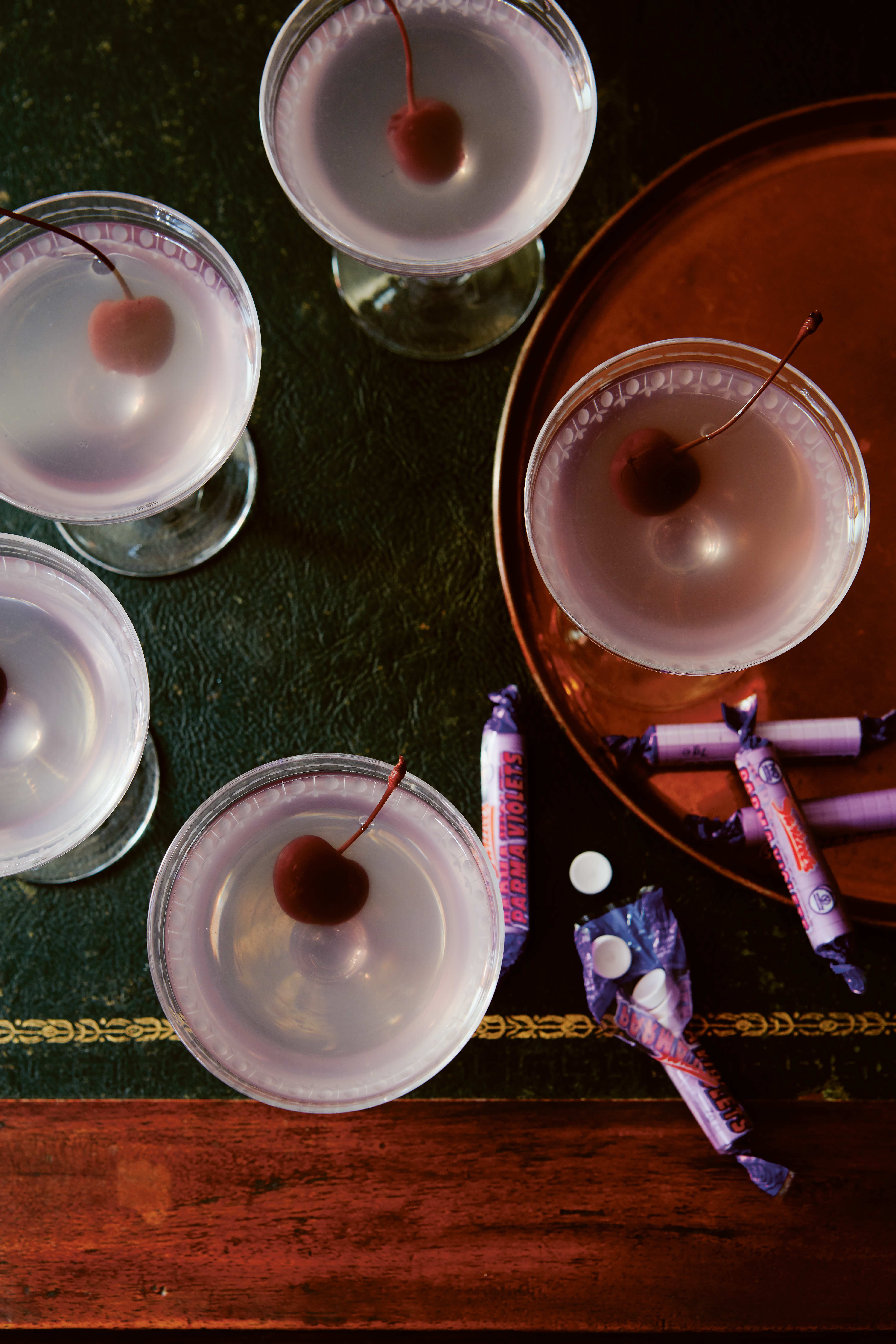 In the mood for something floral and citrus, but not sweet and fruity? This
salute to the pioneers of aviation emerged in 1911, and then was lost and
forgotten for decades before re-emerging as a cult favourite among the world's
bartenders. It can be made with two types of violet liqueur (crПme d'Yvette and
crПme de violette). However, it is even better with just three ingredients, as it
appeared in The Savoy Cocktail Book in 1930, but with a roll of Parma Violets
on the side.
50ml Sipsmith London Dry Gin
10ml fresh lemon juice
10ml crème d'Yvette
10ml crème de violette (optional)
To serve: A maraschino cherry and a roll
of Parma Violets sweets
Combine the ingredients in an ice-filled
cocktail shaker. Shake well. Strain into
a chilled cocktail glass. Garnish with a
maraschino cherry and serve with a roll
of Parma Violets on the side.