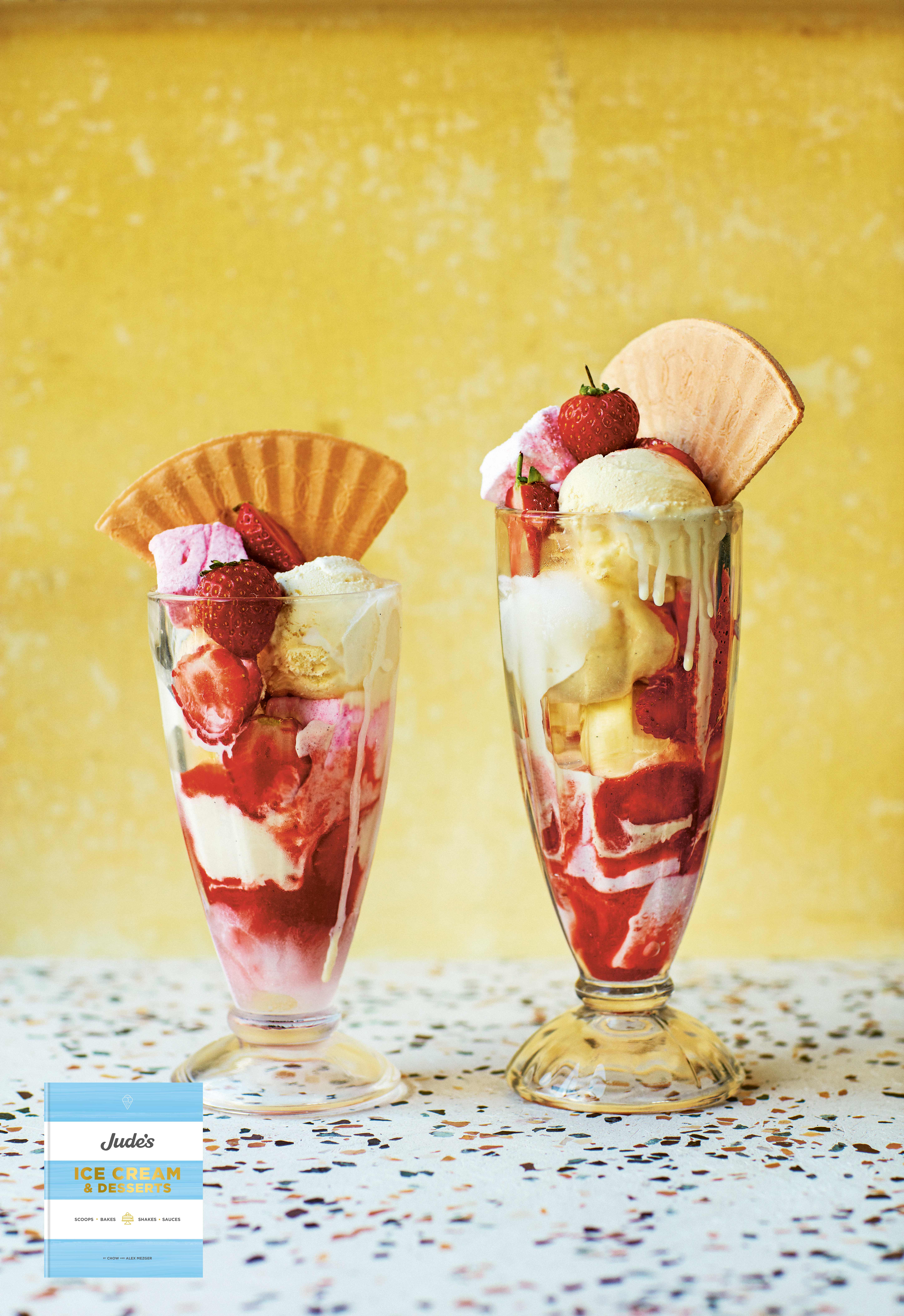 An unashamedly retro sundae, this recipe harks back to the days when kids' eyes popped out of their heads at the sight of tall sundae glasses filled to the brim with all manner of sweet treats. This glorious glory unites strawberries, marshmallows, vanilla ice cream and anything extra anyone fancies. There's a reason this recipe has stood the test of time – it elicits pure joy.
SERVES 2
6 strawberries, 4 hulled and halved and 2 left whole
2 tablespoons Strawberry Coulis
6 scoops Vanilla Ice Cream
6 Rose Marshmallows
2 fan wafers
Place a strawberry half at the base of each sundae glass and pour over a little coulis. Top with a scoop of ice cream, then a marshmallow and repeat until all the ingredients have been used, reserving a whole strawberry for the top. Finish each with a fan wafer and serve immediately.
This recipe is from Jude's Ice Cream & Desserts: Scoops, bakes, shakes and sauces by Chow and Alex Mezger. If you liked this recipe, why not try these Chocolate Fondants with Raspberry Ripple Ice Cream from Claridges: The Cookbook?