Gifts from the Modern Larder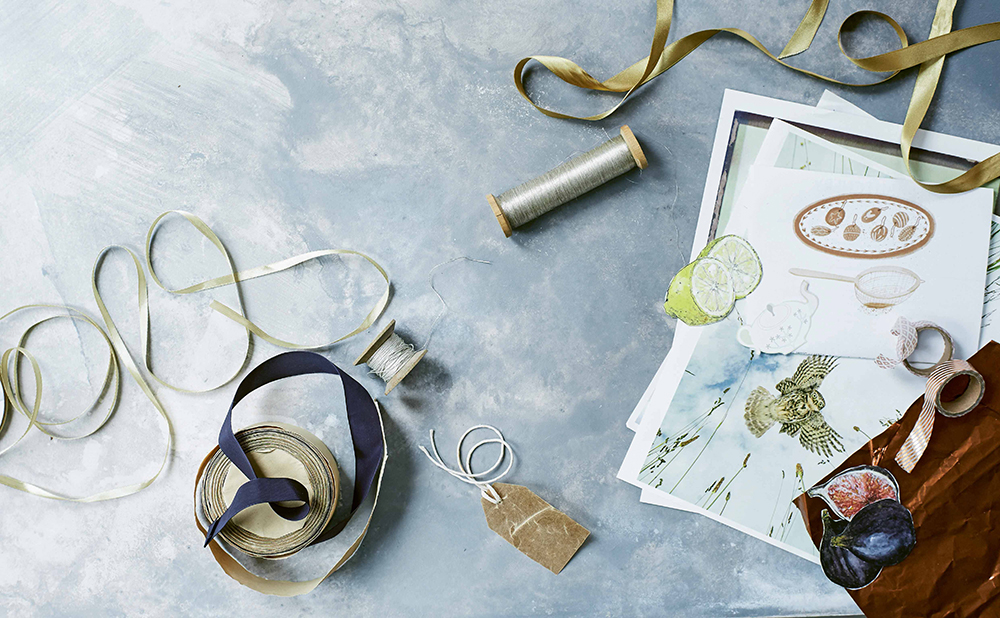 WHY MAKE EDIBLE GIFTS?
Food, more than any other gift, is one you can engage with on so many levels. It doesn't just look pretty, it stirs all your senses. Edible gifts also provide a thoughtfulness you just can't get from something shop bought. Pouring love and thought into a present and taking a moment away from your busy life to really think about who is receiving it is so much more enriching than stressing around the shops looking for a shoe that probably won't quite fit.
HONEY-FERMENTED CRANBERRIES
For the past 10 or so years, I've been stocking up on organic cranberries grown on the island of Terschelling, which is part of the Netherlands. The season is late November, so I typically buy loads to preserve in preparation for Christmas and this has been my go-to recipe. It makes a beautiful gift. The quantities below are for one jar only, but it's easy to scale up, depending on how many fresh cranberries you can source.
Makes 340g
100g fresh cranberries, pricked
all over with a fork or the tip of
a knife
3 slices of fresh ginger, peeled
4 cloves or a pinch of dried rose
petals or rose buds
2 tablespoons freshly squeezed
orange or clementine juice
about 150g clear raw honey (or
enough to fully cover the fruit)
Fill a sterilised jar with the cranberries, ginger and cloves, leaving about 2–3cm of space. Pour over the orange or clementine juice.
Pour in enough honey to fully cover the cranberries. It may take a while for the honey to make its way down to the bottom of the jar, so add some, wait for it to settle, then add some more. Cover the jar tightly and give it a few turns to coat all the berries in the honey.
Loosen the lid and put the jar in a dark place. Set it on a plate in case there is any honey overflow as it ferments, which is likely. Every few days tighten the lid and give the jar a few turns, then re-loosen the lid and return to the plate. Soon you will start to see bubbles forming.
The honey will turn a lovely red colour and become thinner as time goes on. The cranberries will start to lose some of their tartness and will become a little wrinkled. These can be left to ferment for quite a while, several months even, and will be tastier as time goes on. The flavour even after just a few weeks is amazing too though.
You can eat the cranberries as they are, or blend them in a food processor into more of a jammy sauce. Delicious on toast, served alongside cheese, with meats, in salads or grain-based dishes with fresh herbs.
Pack these into a ceramic jar and wrap in a lovely cloth to add a personal touch to your gift.
SLOE GIN & SLIDER
This is a wonderful two-for-one recipe as the strained sloes can be made into a second drink called Slider, and both make great Christmas gifts. Traditional sloe gin recipes call for equal amounts of sugar to sloes, but I've used less sugar, which gives a deliciously dry finish. If you prefer syrupy, port-like sloe gin, double up on the sugar.
Sometimes you need to add equal quantities of sugar to fruit and that is because some fruits (such as fresh juicy oranges or lemons, or summer berries and stone fruits such as raspberries and peaches) will dilute the preserving qualities of the alcohol, and if you don't add enough sugar to turn those juices into a shelf life-friendly syrup, the drink will start to ferment and could spoil. Sloes are quite dry, as is rhubarb, which means you can easily get away with using less sugar.
Makes 750ml
300g ripe sloes
150g sugar
750ml gin
FOR THE SLIDER
300g gin-infused sloes
500ml apple cider
Prick each fruit a few times with a fork or the tip of a small knife. Alternatively, freeze the sloes. This makes the fruit swell and burst, which means you don't have to puncture the skins by hand.
Once pierced or frozen, mix the sloes with the sugar. Set aside for 1 hour to help draw out some of the juices, creating a bit of a sloe syrup.
Cover with the gin and store either in one large jar or bottle, or divided into smaller bottles, ensuring the sugar and sloes are equally distributed. Shake every week or so and leave to infuse for 6–8 weeks (or up to 1–2 years, for a really mature flavour). Strain and decant into clean bottles, but keep the strained sloes to make Slider (see below).
SLIDER
Place the infused sloes into a clean jar or bottle and cover with the cider. Leave to infuse for 4–6 weeks.
Strain and decant into clean bottles. This is best consumed within 2 weeks after it's fully infused. You can offer it as a gift with the sloes still in it. It's delicious on its own as an aperitif.
CHESTNUT SNOWBALLS
A stunning way to celebrate wild chestnuts, if you can get your hands on some – I love gathering them from my local woods or on an autumnal foray in the park, but if you can't find wild chestnuts you can buy them or use vac-packed chestnuts.
Makes 12 biscuits
50g shelled, cooked chestnuts
2 tablespoons butter or coconut oil
2 tablespoons olive oil
2 tablespoons coconut sugar or
icing sugar, plus 75g for dusting
4 tablespoons maple syrup
1/2 teaspoon ground cinnamon, plus
1 teaspoon for dusting
a few gratings of fresh nutmeg
a pinch of sea salt
75g plain white
2 tablespoons chestnut flour
Finely chop or pulse the chestnuts in a food processor until they're as fine as you can get them. Add the butter and olive oil and pulse until combined. Add the sugar, maple syrup, cinnamon, nutmeg, salt and flour, and pulse until it all comes together into a dough that's soft but firm enough to work with, a bit like Play-Doh. If it's looking too dry, add a little water (1–3 tablespoons) to bring it together.
Chill the dough for 20 minutes in the freezer, or freeze to make the biscuits at a later date. I like to make batches of the dough during chestnut season and freeze it to cook at Christmas.
Preheat the oven to 180°C/gas mark 4. Rub a large baking sheet with enough oil to lightly coat. Scoop the dough up by the tablespoon and roll into 12 smooth balls. Arrange on the baking sheet leaving 2–3cm between each biscuit. Bake for 10 minutes, or until golden.
Cool fully before removing from the tray.
Mix the remaining sugar with 1 teaspoon ground cinnamon and dust over the cooked biscuits to coat. Serve straight away or store in an airtight container for up 3 days.
Fill a glass jar full of the biscuits and secure the lid with either a decorative ribbon or a piece of pretty material. If you can get your hands on a chestnut leaf, it makes a lovely, relevant and earthy gift tag.
Extract from Rachel de Thample's Gifts from the Modern Larder, Kyle Books
Photography by Ali Allen