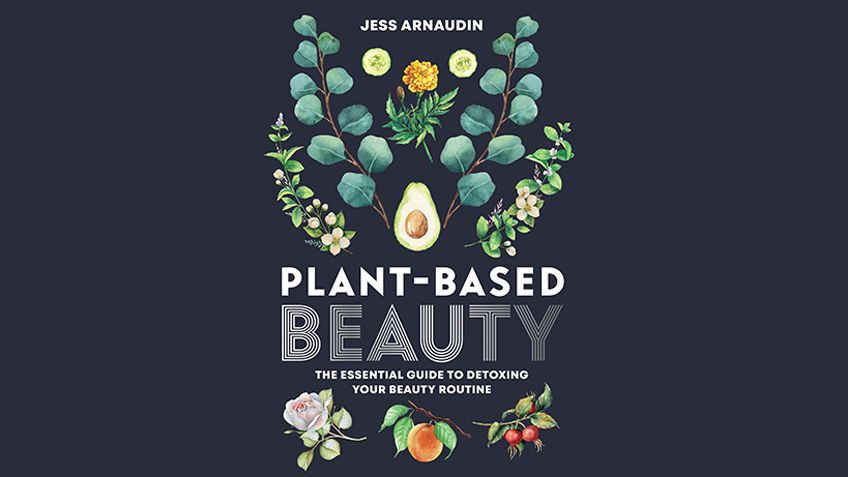 HOW TO CLEANSE YOUR BEAUTY ROUTINE
The organic, natural beauty market is booming. Brands with natural or botanically derived ingredients represent the largest share of high-end skincare sales, valued in billions. More than ever, we are hyper-aware of what we put into and onto our bodies and, as a result, we are demanding more transparency from beauty brands. This is such an exciting time to clean your beauty routine! Using plant-based skincare allows you to align your outer appearance with your inner beliefs for overall wellness. It's also a chance to use purchase-power to support brands that empower their employees and care for the environment.
BEAUTY BLACKLIST TOP 1O TOXIC INGREDIENTS TO AVOID
The simple truth that beauty companies don't want you to believe: you do not need hundreds of skincare and make-up products to achieve healthy skin.
Instead, you need a few (you can count them on one hand) hardworking, plant-based products to cleanse and renew skin and deliver antioxidant protection to your cells. Before we dive into what ingredients your skin is actually craving, let's go over the eyebrow-raising questionable ingredients to purge from your beauty routine, forever. When it comes to cleaning your beauty products, focus on progress not perfection. This is my personal list of the top ten ingredients that I won't let into my beauty bag. There are so many innovative clean beauty alternatives on the market, you can say goodbye to these and never look back.
1 Fragrance (Parfum, Perfume) The main function of fragrances is to make the product smell appealing and they can be found across a wide array of products, from deodorant to mascara. Fragrance blends are often made up of a cocktail of toxic chemicals associated with neurotoxicity and hormone disruption, as well as eye, skin and respiratory irritation. An article published by the Washington Post called fragrance 'the new secondhand smoke' and quoted the Environmental Protection Agency saying that, because of the overuse of synthetic fragrance, our homes and work environments 'can be more seriously polluted than the outdoor air in even the largest and most industrialized cities'. In New York, I worked at a spa in Soho that specialized in fragrance- and allergen-free products for extremely sensitive customers. Clients would often come in looking exhausted and discouraged, with the results of their allergen patch test in hand. The ingredient that was almost ALWAYS at the top of the list to avoid was fragrance blends. 'But it's in everything,' they'd say to me, feeling completely overwhelmed. While these customers are an extreme example of how contact dermatitis can be impacted by synthetic fragrance, it's still wise to avoid this unnecessary toxic ingredient, even if you aren't specifically allergic.
2 Chemical Sunscreens (Avobenzone, Oxybenzone, Homosalate, Benzophenone, Octisalate, Octinoxate) The main function of these ingredients is to protect from the sun, but not all SPF is created equal. These 'chemical' ingredients (as opposed to mineral SPFs like zinc oxide or titanium dioxide) are known skin irritants and endocrine disruptors. Some of these sunscreen ingredients have been shown to cause damage to the oceans by destroying coral reefs. One study published by Environmental Health Perspectives estimates that up to 14,000 tons of sunscreen accumulates in the oceans globally each year. Instead, always opt for mineral sunscreen.
3 Parabens (Methylparaben, Propylparaben, Isobutylparaben, Butylparaben) At this point it feels a little clichéd to even talk about parabens. Most people have heard of these preservatives and have known for a while now that they aren't on the nice list. You'll see many companies promoting their products as 'paraben-free' and this certainly is progress. It's also a great example of how purchase-power moves the market. If we demand better products, companies will eventually deliver. Parabens are mostly an issue because, like fragrance, they are found everywhere. When you consider the compounded daily use of applying many products that contain these same preservatives, the amount becomes unsafe. Parabens mimic oestrogen and the Environmental Working Group reports that parabens have been found in human breast tissue.
4 SLS and SLES (Sodium lauryl sulfate, Sodium laureth sulfate) If it bubbles into a foamy lather, you can bet it contains either SLS or SLES – cheap surfactant additives that leave everything from your skin to your hair, clothes and teeth feeling 'squeaky clean'. These should be blacklisted for this principle alone. The truth is that your skin doesn't need to be stripped each day by these suds. In fact, this daily use weakens skin's resilience and damages the natural protective barrier function, which keeps you safe by protecting from bacterial invaders. These ingredients are known to cause skin, eye and respiratory irritation.
5 Mineral Oil and Petroleum-Derived Ingredients Not only are these environmentally unkind, they also aren't great for your skin. Mineral oils and petroleum jelly tend to be heavy, poreclogging moisturizers that block proper detoxification of the skin. They form a water-tight barrier on top of the skin that can cause breakouts in the acne-prone. Most skincare formulators like mineral oil because it is inert, meaning it won't cause an allergic reaction, even though it brings little therapeutic value to the product.
6 Phthalates (Dibutyl, Diethylhexyl and Diethyl phthalates) Usually listed in the same breath with parabens, most phthalates have been eliminated from many personal care products already, but it's still good to be on the lookout. Phthalates help fragrance adhere to your skin and are used to create a specific product texture. Phthalates are endocrine disruptors and associated with birth defects. On the label, look for dibutyl, diethylhexyl and diethyl phthalates.
7 Hydroquinone Hydroquinone ranks high on the Environmental Working Group hazard list. It's used to lighten skin and fade hyperpigmentation; however, the risks far outweigh the benefits. Already banned in Australia, the European Union and Japan, this ingredient raises concern around cancer, organ toxicity, and skin and eye irritations. In some rare cases it causes a blue-black coloured skin pigmentation called ocronosis when over-the-counter formulas are used for an extended period of time. For brightening hyperpigmentation caused by inflammation, sun damage or hormones, choose plant-based ingredients like bearberry, kojic acid, mulberry, ferulic acid, white truffle, liquorice and carrot seed oil.
8 Aluminium-Based Antiperspirant Ingredients Chemicals such as aluminium chlorohydrate and aluminium zirconium tetrachlorohydrex gly literally plug your sweat ducts so that you won't perspire. However, sweating is an important, sophisticated function your body uses to regulate temperature, purge toxins and ultimately keep you healthy. Alternatively, natural deodorants do not act as antiperspirants, but rather curb body odour by killing stink-causing bacteria via plant compounds, and absorbing wetness using ingredients like cornstarch or arrowroot powder. For a clean beauty bag, always opt for deodorant over antiperspirant.
9 Triclosan This anti-bacterial ingredient is found everywhere from your hand soap to laundry detergent or toothpaste. There's an ongoing debate about triclosan's safety and emerging research suggests that it may disrupt hormones as well as encourage the growth of drug-resistant bacteria. To make matters worse, triclosan has an environmental downside because it accumulates in lakes and streams.
10 Toulene Often found in nail polish and hair dyes, this ingredient is especially harmful for nail technicians and hair stylists who are exposed over a lifetime. However, those with auto-immune disorders, women who are pregnant and children should avoid it altogether. Most people report headaches, dizziness and skin irritation.
TOP 1O FAVOURITE PLANT-BASED INGREDIENTS
Now that you know what synthetic ingredients to ban from your beauty ritual, let's shine the spotlight onto the top ten plant-based ingredients. These are the tried-and-true ingredients I love and depend on the most – in the treatment room and for my own skin, too.
Thanks to our global marketplace, we now have access to thousands of natural raw materials, such as plant oils, extracts, powdered minerals, marine ingredients, essential oils and vitamins. It's empowering to have the knowhow to create your own customised skincare, based on what your unique skin needs most.
ALMOND FLOUR (OR RICE BRAN POWDER)
Both act as a gentle facial scrub to remove impurities and microtoxins from the pores. Rice bran is a by-product of rice milling and contains beneficial antioxidants. Skin looks bright and firm after using both these velvety-soft exfoliating ingredients. I love that they are customizable (you can add a small scoop to any cleanser or mask), extremely gentle even for the most reactive skin, and effectively decongest skin without causing any unnecessary inflammation.
CARROT SEED OIL
Carrot seed oil is rich in antioxidants to offset free radical skin damage caused by pollution and environmental aggressors. It is a natural source of SPF to protect skin from UV damage and is very high in beta-carotene, vitamin C and vitamin E.
FRUIT ENZYMES
Enzymes found in fruits like papaya, pineapple, tart cherries and mango are both anti-inflammatory and exfoliating. They break down the keratinized bonds between skin cells – a gentle chemical process that removes excess cell build-up to reveal healthy, fresh skin. Fruit enzymes are often activated by heat, so use an enzyme mask in a steamy shower or with a warm washcloth used as a compress. Enzymes also boost the absorption of all other skincare products.
GLYCERINE
An important tool in any DIY skincare enthusiast's beauty pantry, glycerine is soluble in water and provides gentle cleansing properties without stripping skin of moisture. Distilled from vegetable oils, this clear, odourless ingredient behaves like a powerful humectant, drawing moisture from the air to the skin's surface like a magnet. Always check the label to ensure it's not blended with other, synthetic ingredients.
HYDROSOL FLORAL WATERS
There's something transformative about the soft, subtle scent of floral hydrosols. They boost moisture in the skin and are a simple way to squeeze self-care into a busy day. These mists contain antioxidants and micronutrients to cool and reduce redness, and most importantly, prepare skin to fully absorb the benefits from oils, balms and creams.
JOJOBA
Jojoba oil is a go-to multipurpose oil because it closely mimics your skin's own natural sebum production. Even though it's referred to as an oil, it's actually more of a liquid wax (it's extracted from a desert shrub) and is absorbed quickly without feeling greasy or clogging skin.
PUMPKIN SEED OIL
Densely packed with phytonutrients, essential fatty acids, vitamins and minerals that seal in hydration, this oil leaves skin feeling plump, radiant and buttery soft. Its versatility makes it a true star. All skin types, even breakout-prone, can use it generously: it contains zinc, which can soothe irritation and keep skin looking clear and healthy.
RED RASPBERRY SEED OIL Consider this your daytime, summertime, anytime oil of choice. Specifically for sun-exposed skin, red raspberry seed oil provides the first layer of UV protection (in addition to wearing a clean mineral SPF) and is an excellent anti-inflammatory due to its high levels of linoleic acid, an essential building block for strengthening the skin's barrier. Find it in Summer's Bounty Beauty Oil on page 98.
ROSEHIP SEED OIL
This is the oil to turn to when addressing excess melanin hyperpigmentation caused by the sun, hormones or post-acne marks. Omegas, carotenoids, lycopene and vitamin E are just a few of the nutrients you'll absorb from rosehip; the key is to look for oils extracted from both the fruit and the seed. It's also important, as with all plant oils, to source ones that are minimally processed and cold-pressed.
WHITE KAOLIN CLAY POWDER
This detoxifies and draws impurities from the pores while also soothing inflammation and calming hyper-reactive skin. I often use it with clients after a peel or steam. It soothes and nourishes like magic. Keep a white clay mask damp by using a wet washcloth as a facial compress. You never want the clay to fully dry and crack on the skin.
7 FARMERS' MARKET SKIN HEALERS
Sometimes, skincare is as straightforward as a visit to the fruit and veg aisle or a farmers' market. Nature offers what we need to exfoliate, soothe and hydrate skin in these seven simple ingredients:
CUCUMBER
Provides cooling, soothing and healing properties. Its high water content helps to deliver moisture, and reparative vitamin C helps to soothe skin irritations – good to have on hand for minor burns, insect bites and rashes.
AVOCADO
Rich in lipids, antioxidants, minerals and vitamins A, C and E, to hydrate dry and sensitive skin. Avocado can also reduce acne flare-ups, help with wound healing and soothe skin after being in the sun.
PAPAYA
Contains an enzyme called papain, which dissolves and digests dead skin cells. This exfoliation evens skin tone and stimulates your body to produce fresh, plump new skin cells. The papain enzyme can also help with wound healing by keeping bacteria away.
RAW HONEY
The Swiss Army knife of your skincare routine, honey hydrates, tightens, heals and exfoliates the skin. It also helps reduce water loss and has antibacterial properties that protect skin from infection.
STRAWBERRY
High in free-radical-fighting Vitamin C, strawberries are also a natural source of salicylic acid, which helps to decongest clogged pores and works to clear breakouts by preventing dead cell build-up. Try mashing two organic strawberries into a small scoop of raw honey for a quick and easy single-use DIY mask.
TOMATO
Tomatoes are unique because they contain a phytochemical called lycopene, which helps to strengthen your skin's resiliency to UV sun exposure. They're also filled with a potent blend of vitamins and antioxidants that reduce inflammation, repair cellular damage, and soften skin texture. In a high-speed blender, mix half of an organic tomato with a splash of coconut milk until a purée texture is achieved. Massage onto clean skin, enjoy for 15 minutes, and then rinse with cool water.
UNSWEETENED NATURAL YOGURT
Natural yogurt contains naturally occurring lactic acid, which brightens, softens and exfoliates skin.
Extract exported from PLANT-BASED BEAUTY by Jess Arnaudin
Available in hardback and ebook