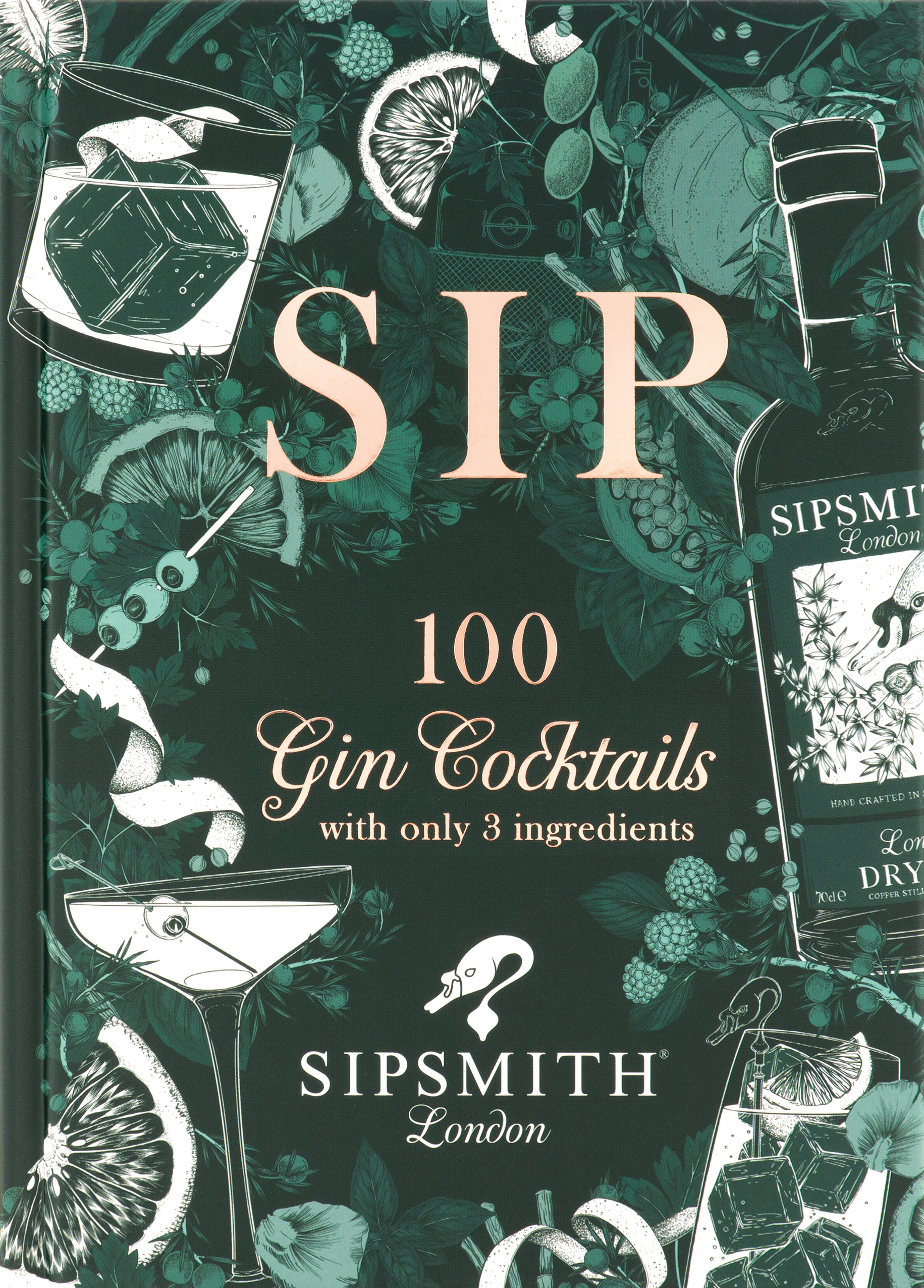 Although it doesn't fit with the three-ingredient drinks in this book, our favourite Negroni is the Sloe Negroni, made with 4 equal measures: Sips
mith Sloe Gin, Sipsmith London Dry Gin, Campari and sweet vermouth.
Countless bartenders have attempted to improve on the Negroni over the decades since its birth. Many of the variations are palatable, even pleasant, but all are just variations. At least, until we added sloe gin to the equation. Like any good ingredient, it loses its individual identity and brings out the best in the others. Suddenly, the Campari is wearing a red velvet smoking jacket, the vermouth has a couple of grand in its pocket, and the gin? The gin is nestled into a green leather Chesterfield, wearing an ascot and a smug expression. That's what a measure of sloe gin brings
to a Negroni.
After the Martini and the Gin & Tonic, this obscure bartenders' favourite has risen in recent years to become the third
most-popular of all the gin drinks. Even in Italy, they say you have to drink a few of them before you can hope to enjoy a Negroni. The Campari does have a sharp, grapefruit-peel flavour to it that can overwhelm the uninitiated palate.
But it is worth persevering. This drink embodies the aperitivo concept, getting the digestive juices flowing before a meal.
25ml Sipsmith London Dry Gin
25ml Campari
25ml sweet vermouth
To garnish: An orange twist or wedge
This recipe is from Sipsmith: Sip: 100 Gin Cocktails with only three ingredients