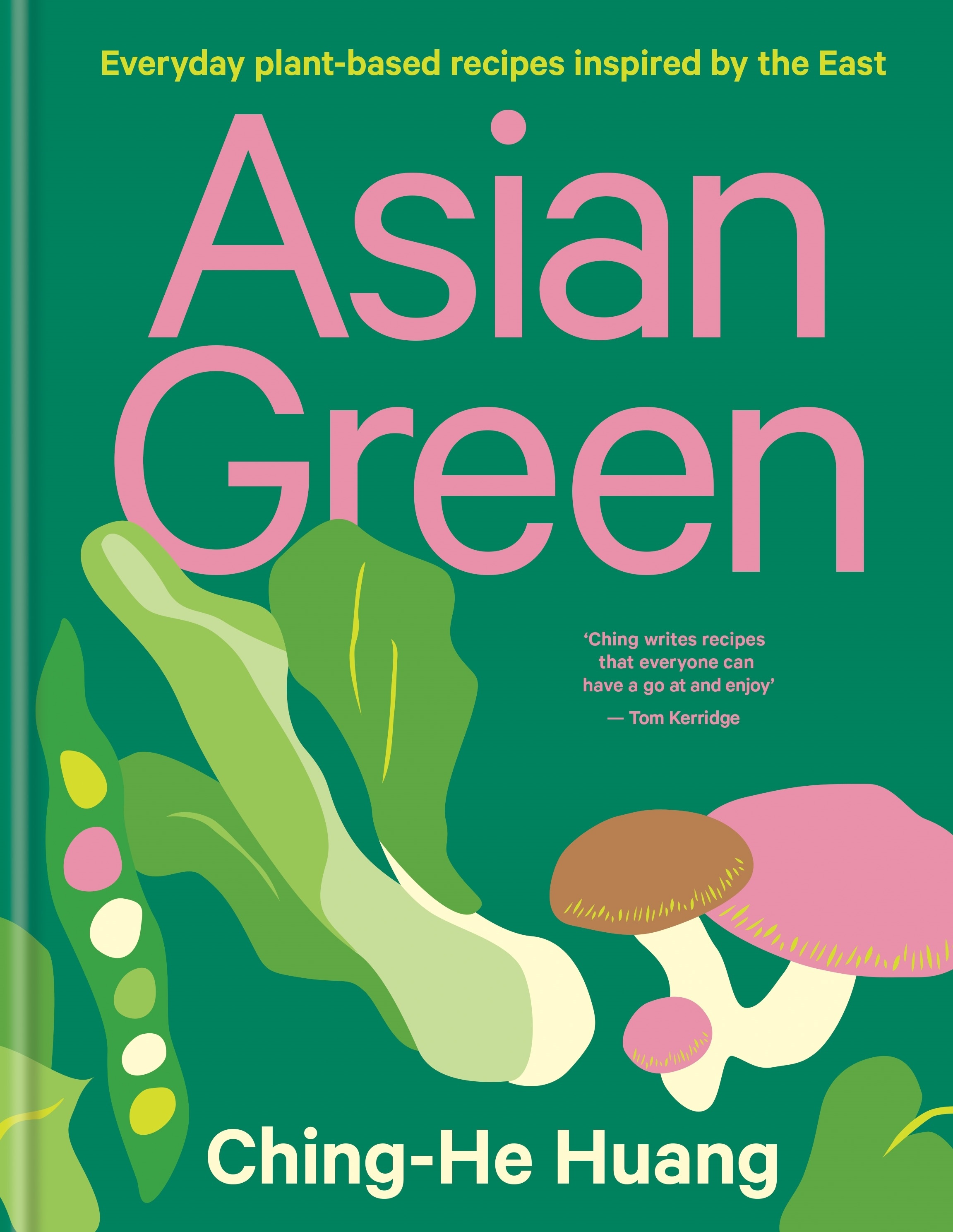 Serves 4 to share
kcal — 268
carbs — 34.8g
protein — 6.4g
fat — 11.4g
10 min
10–12 min
These are an easy and tasty alternative to Peking duck pancakes.
Instead of duck, I have used an array of mushrooms. If you are not a fan of mushrooms, you can use seitan, smoked tofu, cauliflower or courgettes, but the mushrooms really do work well – they provide a bold umami flavour and take on the Chinese five spice brilliantly.
500g (1lb 2oz) mixed mushrooms – I used shiitake, oyster, king trumpet and shimeji mushrooms
1 tbsp Chinese five spice
large pinch of dried chilli flakes
pinch of sea salt
1 tbsp tamari or low-sodium light soy sauce
3 tbsp rapeseed oil
To serve
16–18 shop-bought wheat-flour pancakes (or use
washed little gem lettuce leaves)
5 tbsp hoisin sauce
2 spring onions, trimmed and sliced into julienne strips
1 cucumber, deseeded and sliced into julienne strips
Preheat the oven to 180°C/160°C fan/350°F/Gas Mark 4.
Place all the mushrooms on a roasting tray. Sprinkle over the Chinese five spice, chilli flakes and sea salt, and drizzle over the tamari or light soy sauce and rapeseed oil. Roast in the oven for 10–12 minutes.
Meanwhile, place the pancakes in a small bamboo steamer set up over a wok half-filled with water.
Steam the pancakes for 8 minutes, then take off the heat and set aside.
To serve, transfer the mushrooms to a serving plate, and place the hoisin sauce, spring onions and cucumber in small, individual dishes. Place the steamer basket of pancakes on the table and let everyone help themselves.
This recipe is from Asian Green by Ching-He Huang