Festive Slimming Foodie – Slimming Foodie's Top Tips on Healthy Eating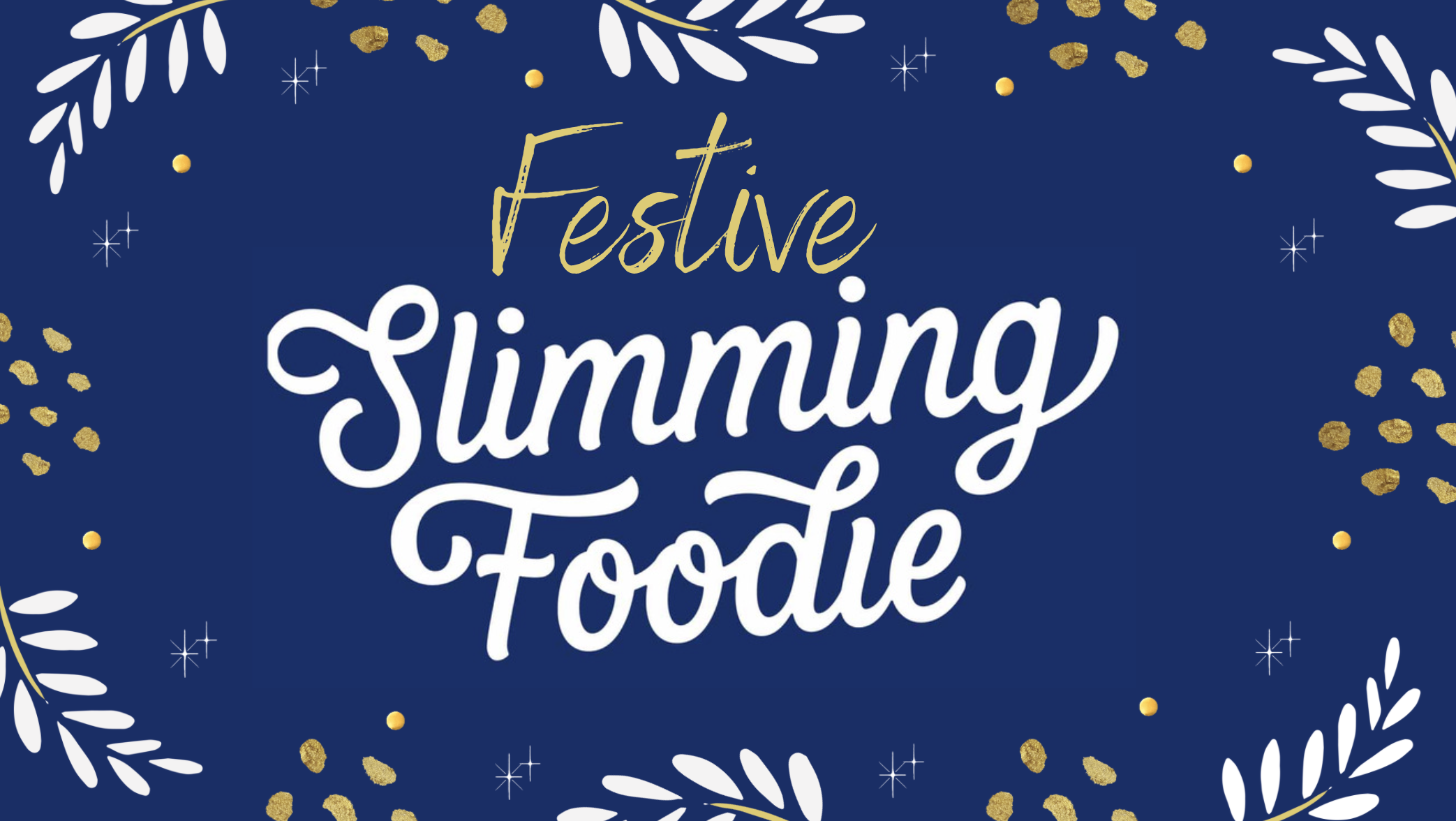 Healthy eating during the festive period can be overwhelming, especially when we are all so busy preparing for the holidays. As part of Festive Slimming Foodie, Pip Payne is here to share her top tips on managing meal times.
MY THOUGHTS OF HEALTHY EATING
Image credit: @the_slimming_foodie
There are so many misleading messages around
healthy eating and dieting, with new fads emerging all the time. I've always kept up to date with science-based food news and I adopt a common sense approach to healthy eating. I eat a varied, balanced diet, based around the principle of moderation in all things. Cutting down on added fats and sugars where I can, I try to put more vegetables, fruits, pulses and legumes on my plate, as well as good proteins, such as fish, eggs, poultry, red meat, nuts and seeds. I increase my fibre intake wherever possible too. By avoiding processed and pre-packaged convenience foods, I know exactly what I am eating, while keeping indulgent foods and drinks as an occasional treat means I don't feel that I'm missing out.
It's simple enough, but healthy food starts with cooking from scratch. Processed foods, ready-made meals and takeaways are often stuffed with unnecessary extra calories and salt. If you want to have a healthy diet, you need to embrace the joy of cooking!
I know this isn't always easy – work, family and household pressures can make it seem that you don't have time to spend in the kitchen – but there are a few things you can do to help make home cooking a little easier:
1. Plan a weekly menu and shop accordingly. Knowing what you are going to be cooking takes away the exhausting evening storecupboard raids to try to find something to cook.
2. Make the most of healthy convenience foods that have been prepared for you. Embrace pre-chopped onions, frozen chopped butternut squash, frozen cod fillets…there's no shame in using these to make life easier and quicker.
3. Batch cook. If I'm cooking something that will freeze well (such as Rustic Devonshire Pork in Cider, Weekend Veggie Chilli or Slow-cooker Mexican Beef (see pages 121, 157 and 180), I'll often try to cook extra so I have some to freeze – homemade ready meals when you need them! (For the best freezer-friendly meals in this book, see page 218.)
4. Use a slow cooker. If you can find 10 minutes in the morning, you can throw together a slow-cooker meal such as Slow-cooker Honey Garlic Chicken or Chinese Pulled Pork (see pages 66 and 179) that will be ready and waiting when you get home.
5. Try to relax about cooking. Instead of seeing it as a chore, put some music on and enjoy the process. It's a great activity to take your mind off other worries and has the added benefit of nourishing your body.
This is an extract from The Slimming Foodie by Pip Payne.