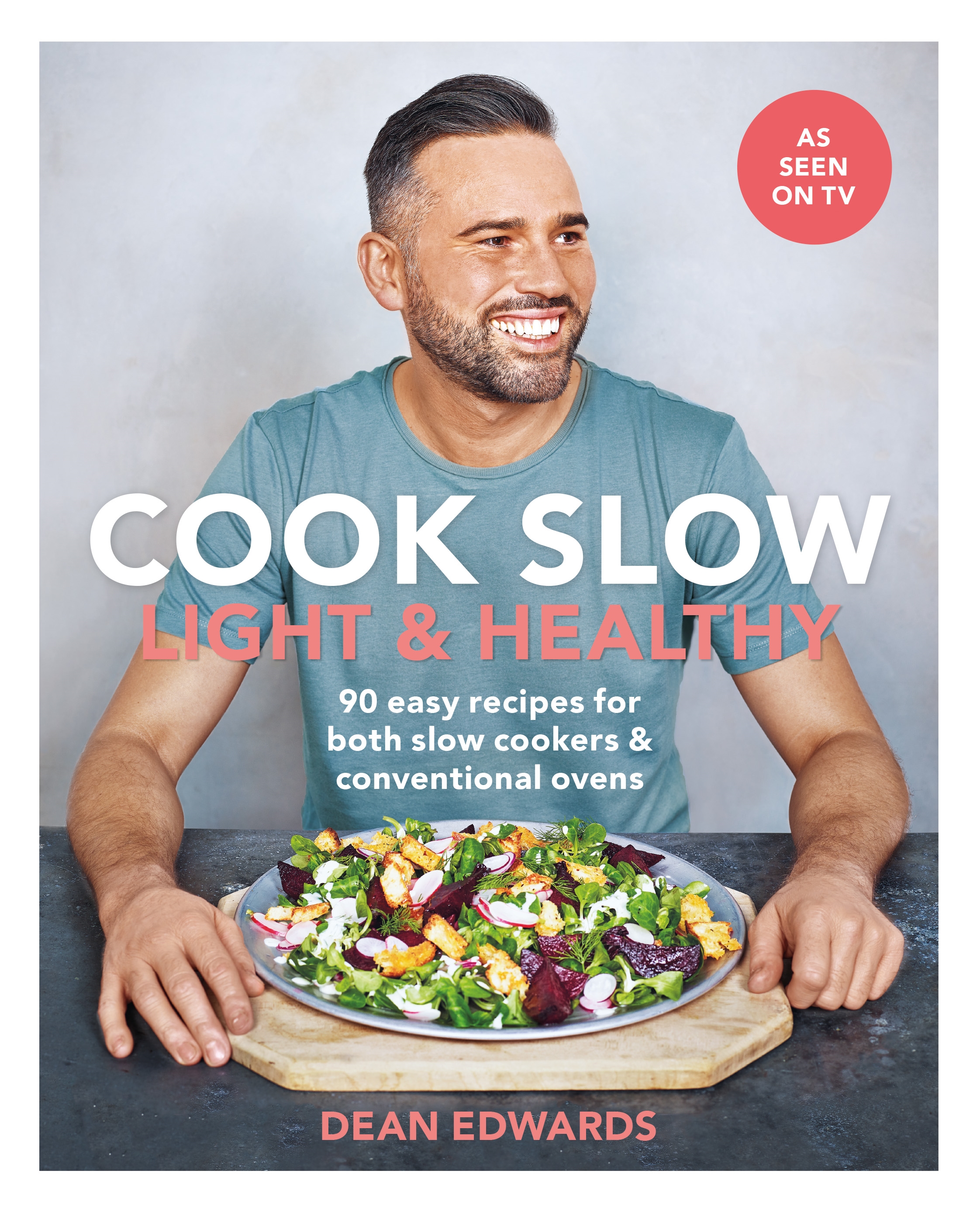 This hearty bean stew with its US roots is right up there on my list of go-to family favourites. The traditional version uses cans of baked beans as the base, but by using haricot beans we can cut right down on the sugar. For a gluten-free version, give the cobbler topping a miss and instead serve the stew with rice. A few splashes of hot sauce won't go amiss if you like a chilli kick.
S E RV E S 4
1–2 tablespoons olive oil
1 onion, finely diced
100g (3½oz) chorizo sausage, diced
1 heaped tablespoon tomato purée
1 heaped tablespoon smoked paprika
1 teaspoon ground cumin
1 teaspoon dried oregano
1 × 400g (14oz) can of chopped tomatoes
300ml (½ pint) boiling vegetable stock if using the conventional method or 150ml (¼ pint) if using the slow cooker method
1 red pepper, diced
1 green pepper, diced
2 × 400g (14oz) cans of haricot beans, drained and rinsed
1 teaspoon sugar, granulated or caster
Salt and pepper
Sour cream, to serve (optional)
Cobbler topping:
180g (6¼oz) self-raising flour
75g (2½oz) unsalted butter, diced
1 teaspoon smoked paprika
3 free-range eggs
3–4 tablespoons milk
CONVENTIONAL METHOD
1 Preheat the oven to 180°C (350°F), Gas Mark 4.
2 Heat the oil in a heavy-based casserole set over a medium heat. Add the onion and fry for 5 minutes, then add the chorizo and cook for a further 3 minutes. Stir in the tomato purée, spices and oregano and cook for 1 minute, then pour in the tomatoes and 300ml (½ pint) of stock and stir well. Add the peppers, beans and a pinch of salt and pepper, then reduce the heat to low. Cook, covered, for 30 minutes. Add the sugar and season to taste.
3 To make the cobbler topping, sift the fl our into a mixing bowl and rub in the butter until it resembles breadcrumbs, then mix in the paprika and a good pinch of salt. Crack 2 of the eggs into a separate bowl and lightly beat, then stir them into the fl our mixture. Add the milk 1 tablespoon at a time, mixing until it's a thick batter.
4 Dot 6–8 tablespoons of the batter on top of the beans, making sure the piles of batter don't touch each other. Lightly beat the remaining egg and use this to brush the top of the cobbler batter. Transfer the casserole to the oven and bake, uncovered, for 35 minutes, until the cobbler topping is golden. Serve straight to the table, with some sour cream on the side, if liked, and allow everyone to help themselves.
SLOW COOKER METHOD
1 Pop all the stew ingredients into your slow cooker and season with salt and pepper. Stir well, then pop the lid on and cook on the low setting for 8 hours.
2 If you're making the cobbler topping, transfer the stew into a heavy-based casserole or baking dish and follow steps 1, 3 and 4 as above.
GO VEGGIE
Just omit the chorizo.
This recipe is from Cook Slow: Light & Healthy: 90 easy recipes for both slow cookers & conventional ovens by Dean Edwards.