CARROT TOP PESTO & COUSCOUS SALAD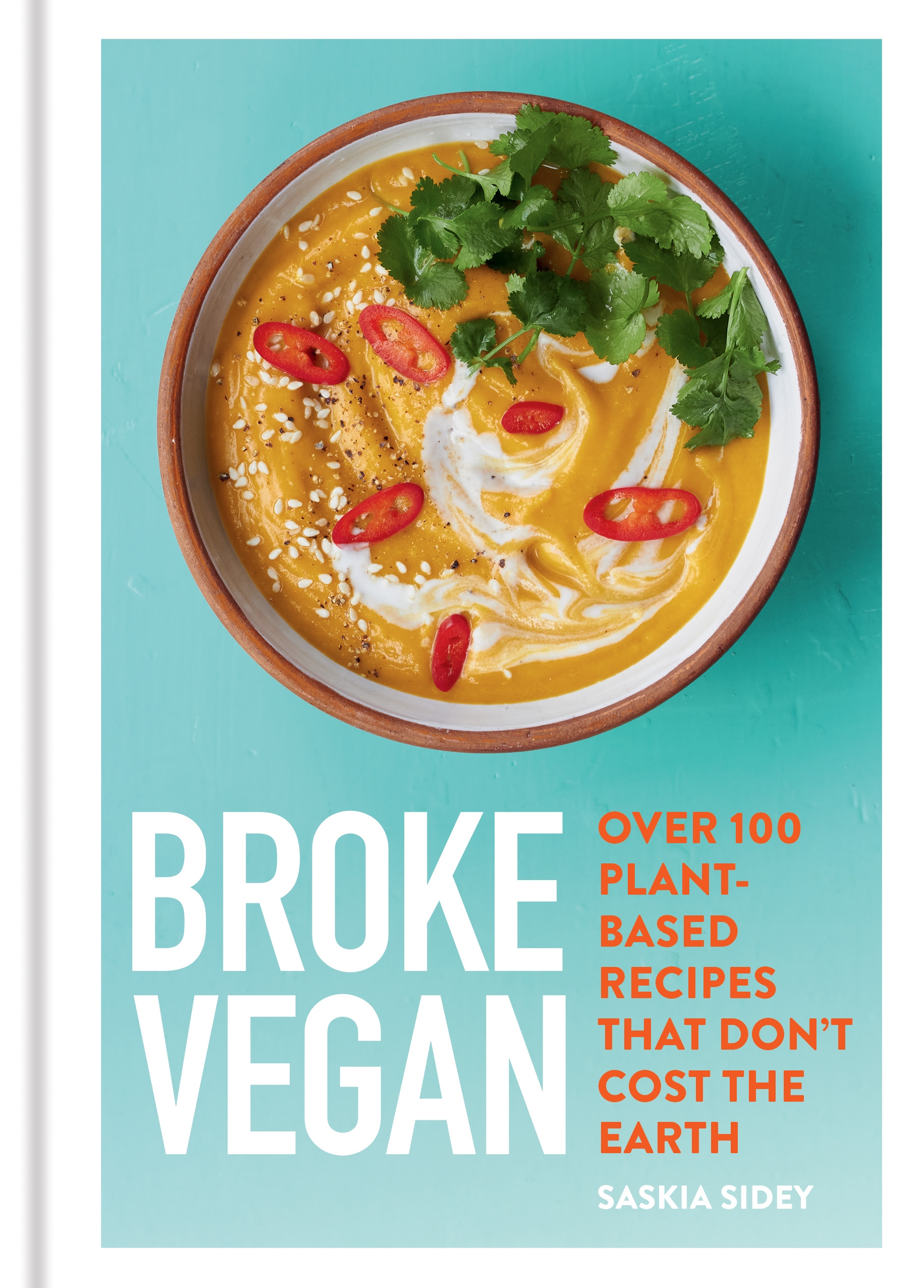 This recipe makes use of the leafy greens on top of bunched carrots that are typically thrown away. If your carrots didn't come with any, use spinach or any other soft leafy greens, or extra herbs, in their place. The pesto has a Middle Eastern flavour with plenty of kick. Swap the couscous here for rice, bulgur wheat, quinoa or any other grain you have on hand.
SERVES 6
Carrot Top Pesto
1 bunch of carrot tops
large handful of flat leaf parsley
large handful of coriander
5 tablespoons olive oil, or any flavourless oil
3 tablespoons water, plus extra if needed
1 teaspoon ground cumin
1 teaspoon ground coriander
1 green chilli, seeds left in
Couscous salad
200 g (7 oz) couscous
2 tablespoons olive oil
finely grated zest and juice of 1 lemon
500 g (1 lb) Maple Roast Carrots (see page 28)
40 g (1½ oz) flaked almonds
salt and pepper
Blitz all the ingredients for the pesto in a blender or food processor until fully combined. Add a splash more water if it seems too thick.
Place the couscous in a heatproof bowl with just enough boiling water to cover. Cover the bowl and set aside for 5 minutes to absorb the water.
Fluff up the couscous with a fork, season with salt and pepper and the olive oil, lemon zest and juice.
Top the couscous with the carrots, drizzle with the pesto and scatter with flaked almonds and pomegranate seeds, if using.
This recipe is from Broke Vegan: Over 100 plant-based recipes that don't cost the earth by Saskia Sidey