SAVOURY MATJES CHEESECAKE WITH CHIVE FLOWERS AND LEMON ZEST ON A CRISPBREAD BASE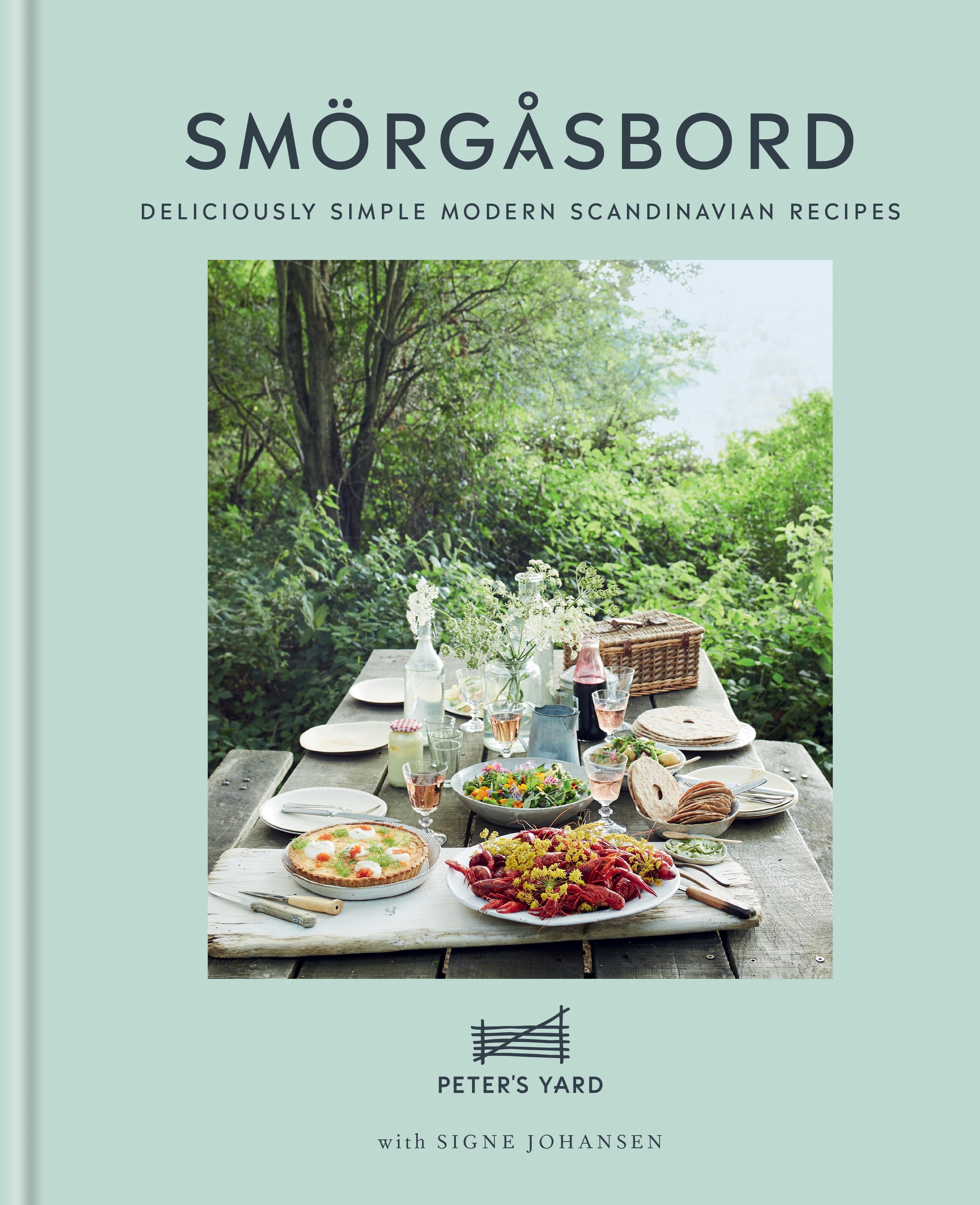 If you've never experienced a savoury cheesecake, you're in for a treat. Matjes are a pickled herring traditionally spiced with cinnamon, nutmeg and dill. With contrasting flavours from the sweet and spicy herring, fresh zesty lemon and the gentle allium flavour of chive, this is a brilliant dish to make ahead and serve with a green salad, pickled primörer and extra sourdough crispbread on the side.
serves 8–10
220g (7½oz) Peter's Yard Original sourdough crispbread
100g (3½oz) butter, melted
3 gelatine leaves1 jar (about 300g/10½oz) matjes herring, or other sweet and spiced pickled herring
1 small red onion, very finely chopped
300g (10½oz) cream cheese
250g (9oz) crème fraîche
white pepper
1 lemon, zested
small handful of chives (preferably with flowers), stems finely chopped
Blitz the crispbreads in a food processor to a very fine, dusty crumb. Tip into a bowl, pour in the melted butter and mix well. Press firmly into a 24cm (9½ inch) loose-bottomed cake tin. Refrigerate until needed.
Soak the gelatine leaves in a small bowl of water for 5–7 minutes. Drain the herring, reserving some of the liquid, and finely chop the fillets. Mix half the chopped onion with the herring, cream cheese and crème fraîche. Season with a little white pepper and stir in a tablespoon of the reserved pickling liquid from the herring, a sprinkle of chives and most of the lemon zest.
Drain the gelatine and melt in a small saucepan over a low heat. Pour into the cream cheese mixture and mix well to combine. Pour into the prepared cake tin and refrigerate for at least 4 hours to set.
Carefully release from the cake tin and decorate with the remaining red onion, chopped chives, chive flowers and any leftover lemon zest.
This recipe is from Smorgasbord: Deliciously simple modern Scandinavian recipes by Peter's Yard with Signe Johansen