CARDAMOM BUNS WITH CREAM AND MARZIPAN (SEMLOR)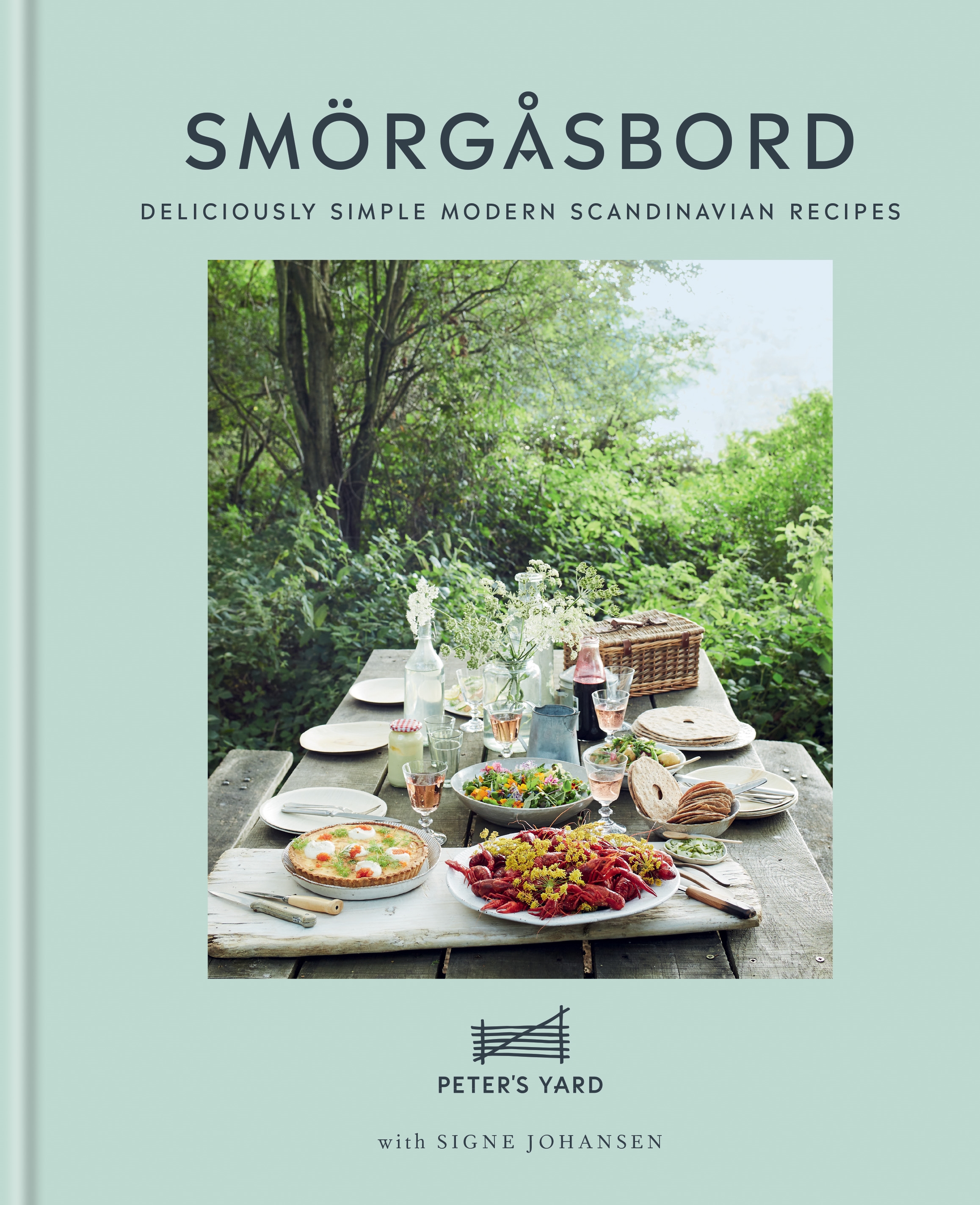 Enriched yeast buns scented with cardamom are an essential part of the Scandinavian baking tradition. Semlor, filled with lightly whipped cream and marzipan, are always a crowd pleaser and usually eaten on Shrove Tuesday, prior to the start of Lent. Try to use an almond-rich marzipan –
look for one with an almond content of 50 per cent or more for the best flavour.
makes 25 buns
50g (1¾oz) fresh yeast
125g (4½oz) caster sugar
150g (5½oz) butter
500ml (18fl oz) whole milk
2 tsp coarsely ground cardamom seeds (pods removed)
425g (15oz) strong white bread flour, plus a little more for dusting
425g (15oz) plain flour icing sugar, for dusting
for the filling:
250g (9oz) marzipan
50ml (2fl oz) whole milk
600ml (20fl oz) double cream
Crumble the yeast into a large bowl and add a spoonful of the sugar. Melt the butter in a small pan and pour in the milk. Heat to 37°C (98.6°F)
or 'blood temperature' (when you stick your finger into the liquid, it should feel neither warm nor cold, simply wet).
Pour a little of the buttery milk into the bowl with the yeast and stir to dissolve. Add the remaining liquid, sugar and cardamom seeds and whisk together. Slowly add in the fl ours, beating together to form a wet dough. Tip onto a generously floured work surface and knead for about 10 minutes until smooth and elastic. Leave to prove in a clean, lightly oiled bowl, covered with a tea towel, for 1 hour, until doubled in size.
Transfer the dough to a floured work surface and knock back slightly by kneading it briefly. Divide into 25 even-sized pieces and roll each one into a round bun. Place on baking sheets lined with baking parchment, leaving a couple of centimetres (about an inch) between each bun. Cover with a tea towel and leave to rise for 30–40 minutes.
Preheat the oven to 240°C/220°C fan (475°F), Gas Mark 9. Bake for 10 minutes until risen and golden brown. Allow to cool completely on a wire rack. To fill the buns, grate the marzipan coarsely into a bowl, add the milk and whisk well with electric beaters until you have a thick paste. Whip the cream – not too stiffly. Cut the top quarter off the buns to create lids. Scoop out a little of the inside of each bun then fill halfway with the marzipan.
Pipe a generous dollop of cream on top then add the lids. Finally, dust with icing sugar and serve.
This recipe is from Smorgasbord: Deliciously Simple Modern Scandinavian Recipes by Peter's Yard with Signe Johansen